Call of Duty: Warzone is a free online multiplayer battle royale game. This Game is so Popular that attracts millions of players worldwide. Proper settings for audio, controllers, graphics, etc. are important to enjoy the game to the fullest. This article will guide you through configuring your settings for the best gaming experience.
Audio Settings:
Audio settings play an important role in Warzone as they help you perceive your surroundings and react accordingly. To access audio settings, go to the Options menu and then Audio. Here you can adjust the overall volume, music volume and voice chat volume. We recommend setting the music volume to 0 so it doesn't interfere with the game sound.
Controller Settings:
Warzone's controller settings can be adjusted to suit your personal preferences. If you want to access controller settings then you go to the Menu Option and after that go to the Controllers. Here you can choose your preferred controller layout, and adjust sensitivity and dead zone settings. We recommend starting with low sensitivity and gradually increasing it until you find a suitable setting.
Graphics Settings: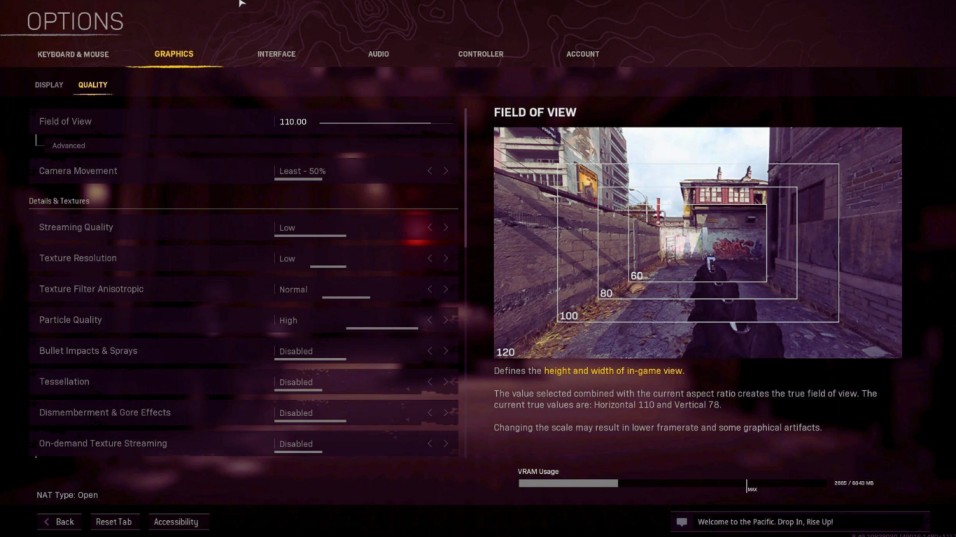 Graphics settings can have a huge impact on your overall gaming experience. Go to the menu Options If you want to access the graphics options. Here you can change the resolution, display mode, and graphics quality. We recommend changing the resolution to the native resolution of your monitor and selecting the optimum display mode. We recommend starting with the lowest graphics quality option and progressively raising it until you find the ideal mix of quality and performance.
Other Settings:
Other settings in Warzone improve your play experience. Go to the General tab in the Options menu to access these options. You can change the launch parameters for the field of vision, auto shroud, and weapon mounts here. We recommend increasing the field of view for better awareness of your surroundings.
Conclusion
In conclusion, configuring your settings properly is essential to fully enjoy playing Call of Duty: Warzone. You may customise the game and improve your gaming experience by modifying the audio, controller, and graphics options.