Flop Games:- A "flop" in the video game industry is a title that, although having an expensive development budget, fails to find success on the market. A game's failure can be caused by a variety of things, including negative reviews, a lack of promotion, competition from other successful games, or technological difficulties. Here are some examples of video games that had expensive production expenditures but didn't do as well as anticipated in terms of sales or critical praise.
Here are some Flop Games With High Production Cost
Outriders
"Outriders" is a cooperative RPG shooter that will be released by Square Enix in 2021. It was created by People Can Fly. Although the gameplay and mechanics of the game garnered some favorable reviews, it had technical problems at launch and was unable to sustain a sizable player population over time.
Marvel's Avengers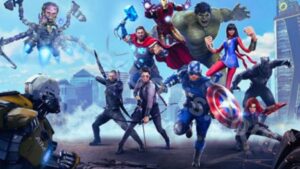 The 2020 film "Marvel's Avengers" "Marvel's Avengers" was yet another much-awaited game with a huge budget, developed by Crystal Dynamics and released by Square Enix. The game received flak for its tedious gameplay, frequent problems, and paucity of interesting content. Soon after the game's release, as a result, the number of players decreased, which had an effect on the game's long-term viability.
Cyberpunk
The year 2020's "Cyberpunk 2077" One of the most anticipated video games of 2020 was "Cyberpunk 2077," which CD Projekt Red was responsible for creating. The game, especially on older consoles like the Xbox One and PlayStation 4, had considerable technical problems when it was first released. The game was ultimately taken off the PlayStation Store due to the flaws that generated considerable criticism and unfavorable player comments, which also caused CD Projekt Red's stock value to crash. The problems and backlash hurt the game's reputation overall despite its excellent early sales.
Madden NFL 21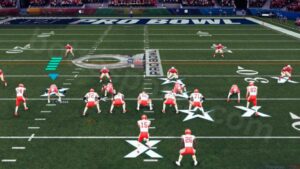 (2020) "Madden NFL 21" The yearly entry of the Madden NFL series, created and released by EA, received criticism for its paucity of creativity and reused material. It was viewed as a lackluster installment in the long-running franchise by some players and critics.
Anthem
2019's "Anthem" – The highly anticipated online multiplayer action role-playing game "Anthem" was created by BioWare and released by Electronic Arts (EA). It underwent a protracted development cycle and a substantial marketing effort. However, the monotonous gameplay, lack of content, and technical faults that were criticized for the game resulted in negative reviews and dissatisfied players. The game fell short of expectations and struggled to keep a sizable player base despite the hefty development costs and initial buzz.
Star Wars Battlefront II
2017's "Star Wars Battlefront II" This game, which is also released by EA, received harsh criticism from both players and critics for having an aggressive microtransaction system that was viewed as pay-to-win. The criticism surrounding the game's progression mechanism resulted in a fall in sales and a tarnished reputation despite high production expenses and substantial marketing efforts.
Read Also How Much Money Do Games Earn? Top Most Earning Games
Mass Effect: Andromeda
2017's "Mass Effect: Andromeda" This game, which was created by BioWare and released by EA, was criticized for having a number of technical faults, including issues with facial movement and a general lack of polish. Despite the "Mass Effect" franchise's stellar reputation, "Andromeda" underwhelmed and disappointed both fans and critics.
Mighty No. 9
The 2016 film "Mighty No. 9" "Mighty No. 9" was created by Comcept and released by Deep Silver. It was a crowdfunded spiritual successor to the original Mega Man series, which was created by the esteemed Keiji Inafune. After being released, the game garnered poor reviews due to lackluster gameplay, technical difficulties, and disappointed promises from the crowdfunding backers. The game experienced multiple delays during development.
Read Also What Channel is ESPN on Spectrum?
Watch Dogs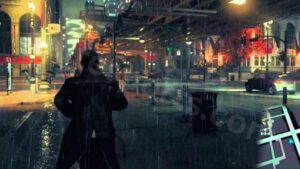 "Watch Dogs" (2014) – Created by Ubisoft, "Watch Dogs" had a big marketing effort and was predicted to be a smashing success. Although it had strong early sales, it was met with both positive and negative criticism by both players and critics, which caused interest and long-term sales to fall.
Tony Hawk's Pro Skater 5
2015's "Tony Hawk's Pro Skater 5" Due to complaints about its out-of-date visuals, numerous glitches, and lack of polish, this installment in the venerable skateboarding series had minimal sales and garnered negative reviews.
Duke Nukem Forever
2011's "Duke Nukem Forever" holds the distinction of having one of the longest game development cycles ever. "Duke Nukem Forever" through a development hell that lasted more than ten years. It was eventually published by 2K Games after being developed by a number of studios. Expectations were so high for the game that they could hardly be satisfied due to its expensive production costs and lengthy development cycle. It garnered negative reviews soon after its debut and fell short of expectations.
Final Fantasy XIV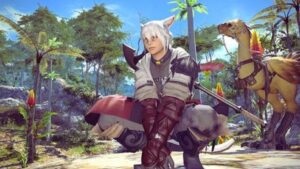 The 2010 release of "Final Fantasy XIV" was a commercial failure, despite it now being regarded as one of the most popular MMORPGs. The game, which was created and released by Square Enix, had a number of flaws, including a confusing user interface, poor gameplay, and server issues. Due to the game's unfavorable reviews, subscriber numbers significantly decreased. The game had to be entirely redone by Square Enix before being rereleased as "Final Fantasy XIV: A Realm Reborn," which was a huge success.
conclusion
In the years 2020 and 2021, video games including "Cyberpunk 2077," "Marvel's Avengers," "Outriders," and "Godfall" suffered failure. They were a failure because of technical difficulties, a lack of creativity, and an inability to live up to expectations. Due to high production costs and effective marketing, failure to meet expectations is more difficult. In order to avoid the disadvantages of being branded a "flop," polished and engaging experiences that cater to player requests and feedback are essential in the ever-changing gaming industry.
Why did "Cyberpunk 2077" flop?
In particular on earlier systems, "Cyberpunk 2077" had serious technical problems that drew considerable criticism and unfavorable player comments.
What caused the disappointment with "Marvel's Avengers"?
Due to its repetitious gameplay and alleged revenue model problems, "Marvel's Avengers" has trouble keeping players.
What were the challenges for "Outriders"?
Despite positive reviews for its gameplay, "Outriders" was unable to sustain a sizable player population over time.
What lessons can be learned from these game flops?
Delivering polished and captivating experiences that satisfy player wants and feedback is crucial given the higher expectations raised by high production expenses and marketing.
Are there any successful comebacks from game flops?
Yes, several games that had negative reviews at first have afterward received positive reviews and gained popularity or a devoted following.