The term "Trend" describes a pattern or advancement that has become well-liked and well-known in a certain industry or sector. Trends in the realm of e-sports refer to established and new trends in the world of competitive gaming.
Electronic sports, or eSports, are formally sanctioned video game tournaments in which professional players or teams compete against each other for prizes and recognition.
Over the last ten years, e-sports has grown in popularity enormously, establishing itself as a massive industry that attracts millions of spectators and turns a huge profit.
Current Trends in Esports
Here are some current trends in the world of esports 2023
Mobile eSports
Mobile eSports has expanded rapidly, built up a large player base, and continues to appeal. Popular games in this market include PUBG Mobile, Free Fire, and Call of Duty Mobile.
There are many international tournaments and leagues with substantial prize pools. Viewership is increasing due to more matches being broadcast on streaming services such as YouTube and Twitch.
Mobile esports are more accessible and inclusive because to cross-platform compatibility, which enables competitors to compete from a variety of devices.
Infrastructure and supporting players have grown as a result of the expansion of commercialization. The competitiveness of this developing industry is boosted by mobile game customization and upgrades.
API Integrations
Data transfer and communication between software platforms can be made easy via API integration. By automating procedures and optimizing operations, they increase productivity.
Applications can connect to external services such as payment gateways or social media platforms using APIs. The integration of APIs facilitates collaboration and ecosystem development, both of which drive innovation.
Developers can alter the connector to meet specific needs while ensuring security measures are in place to keep data secure.
Overall, API integration enables businesses to enhance user experience, optimize business processes, and create useful links between different software platforms.
Blockchain In eSports
There is a lot the world of eSports can achieve by using blockchain technology. It also enhances betting integrity by tokenizing in-game assets, ensuring secure and transparent transactions, enabling decentralized tournaments, and rewarding supporters.
Brands can use blockchain for sponsorships and endorsements, and content creators can use the decentralized platform to share their work.
Blockchain also improves player verification and anti-cheat safeguards. While it is still in its infancy, blockchain has the potential to revolutionize e-sports by bringing transparency, security, and new opportunities for participants, spectators, and industry stakeholders.
eSports Betting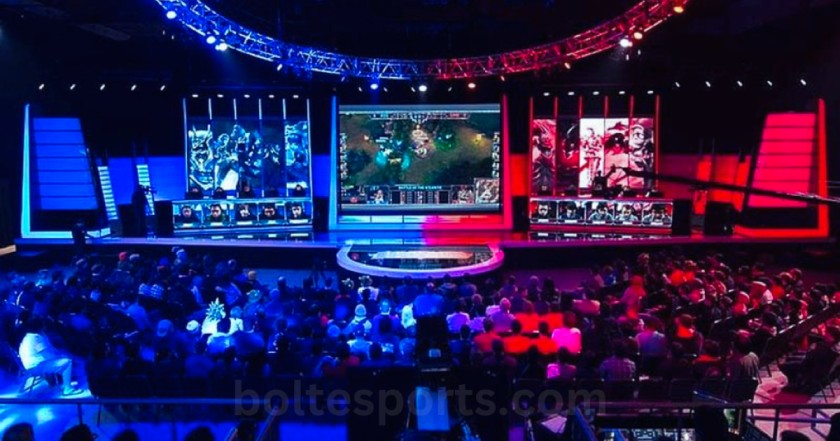 Esports betting is a popular practice where individuals place bets on competitive esports events. It covers a wide range of markets and is offered by dedicated platforms and traditional bookmakers.
Live betting and streaming enhance the experience, allowing users to bet and watch matches in real time. Integrity requirements and prudent gambling are crucial things to keep in mind when participating in eSports betting.
As the e-sports industry develops, complies with laws, and responds to community demands, the market for them keeps growing.
Real-Time Data Analytics
Real-time data analytics process and examine data, giving organizations immediate insights and enabling them to act rapidly. It uses event-driven architecture and streaming techniques to manage many data sources.
Real-time analytics supports predictive and instructional modeling while encouraging proactive decision-making.
It keeps an eye on data streams, spots irregularities, and improves operational efficiency. Real-time analytics systems can scale up or down to accommodate high-velocity data without losing responsiveness.
Real-time analytics can help businesses streamline operations, get pertinent and practical insights, and maintain competitiveness in a quickly evolving digital world.
Screen Recording/Playback
The screen of a computer or mobile device can be recorded and actions can be played back during the capture. Users can select their recording preferences and record gameplay, tutorials, or demos.
Recorded videos can be edited, annotated and shared on many different platforms for collaboration or enjoyment. Screen recording has applications in content creation, customer service, and software training. However, it is important to keep privacy concerns in mind and obtain all appropriate authorizations.
Screen recording is an adaptable tool for documentation and communication that makes it easy to efficiently record and transmit visual data.
Live Streaming
Live streaming allows for the immediate dissemination of online audio or video content. It offers interactive contact between broadcasters and viewers to encourage global involvement. You can access a wide range of content, including sports, athletic events, and educational programs, through live streaming on a number of platforms.
Membership, gifts, and sponsorships are financial alternatives. Live broadcasting encourages a sense of participation while removing geographical restrictions and enabling accessibility.
It frequently serves as a way to document events, disseminate news, and offer entertainment, altering how viewers consume and engage with content in the contemporary digital setting.
Live Commentary
The live commentary enhances the viewing experience by offering a moment-by-moment description or analysis of events. It also adds information, amusement, and engagement.
In addition, to live coverage of athletic events, video game competitions, newscasts, and entertainment programmers, it also offers analysis, play-by-play information, and expert opinion.
Commentators captivate the audience with their delivery, creating a buzz and a sense of shared experience. For live commentary, a range of platforms and tongues are employed to provide a varied international audience. It increases comprehension of the issue and makes difficult situations enjoyable.
In order to keep viewers interested, live commentary constantly incorporates new technologies and interactive elements.
Gaming Trends in 2023
"Gaming trends" are patterns, changes, and innovations that occur in the gaming industry and have a major impact on it. These patterns, which reflect the preferences, interests and actions of gamers today, influence the direction of the gaming business. Some examples of current trends in gaming include:
Virtual Reality (VR) and Augmented Reality (AR)
Virtual reality (VR) creates lifelike computer-generated simulations that immerse the spectator in a virtual environment. Users can enhance their experience and engagement with their surroundings by superimposing digital features onto the real world via augmented reality (AR).
AR adds digital components to reality, whereas VR aims for complete immersion. Both technologies have applications in learning, teaching, and training, as well as in developing distinctive and engaging experiences for various industries.
Cross-Platform Play
The ability to play multiplayer video games on multiple platforms and devices is known as cross-platform play. It enables players from consoles, PC, and mobile devices to play and communicate together in the same game.
Through this function, inclusion is encouraged, the player base is expanded, and cross-platform gaming is simplified.
Cloud Gaming
Cloud gaming is a term used to describe a technology that enables users to broadcast and play video games directly from remote servers via the Internet, removing the need for specialized gaming hardware.
Gaming has become more convenient and accessible as a result of players having access to a larger game library, enjoying high-quality graphics, and playing on a range of devices.
Mobile Game
Mobile games are video games played primarily on portable electronics such as smartphones and tablets. They are available for download and installation through the App Store, and they provide a portable gaming experience. Mobile games are available in various styles and genres, which can be customized as per the preferences of the user, and provide entertainment while playing.
Esports
Video gaming competitions at the professional level are called e-sports or electronic sports. It sees extremely talented individuals or teams competing against each other in leagues and tournaments.
With specialized e-sports organizations, sponsorship, and an expanding fan base, e-sports have become increasingly popular. Through live events and online streaming services, the games attract millions of viewers around the world.
Conclusion
The export market is projected to continue expanding rapidly in 2023, with several significant developments impacting the sector. With the ubiquitous use of smartphones and the accessibility they provide, the popularity of mobile eSports is predicted to grow.
The API connection will be crucial in establishing a seamless experience for gamers, fans, and developers, as well as enabling cross-platform functionality and improved features.
By tokenizing in-game assets and revolutionizing sponsorship and advertising, blockchain technology will bring transparency, security, and new opportunities to e-sports.
These developments point to a bright future for eSports, opening the door for new ideas and community advancement.
Which esports makes the most money?
Dota 2 is now the eSports game with the highest prize pool and total revenue.
Who is the richest man in esports
Johan "N0tail" Sundstein – $7.2 million (Dota 2).
Which game is best for esports career?
Depending on individual tastes and abilities, different sports may be ideal for an eSports career.
Some of the most popular options include Rocket League, Overwatch, Fortnite, Valorant, Dota 2, Counter-Strike: Global Offensive, and League of Legends (LOL).
Choose an activity that you find enjoyable and be prepared to practice and dedicate the time required to learn. For job opportunities, stay up to date on industry developments.
Related post:-
Top 10 Best Female Esports Players in 2023