Top 10 gaming YouTubers: In this article we will inform you about Gaming YouTubers. From 2023 to 2027, the Global Gaming Market is expected to grow at a compound annual growth rate of 7.7%. This growth will result in market revenue of US$532.97 billion by 2027, up from US$396.13 billion in 2023. Gaming YouTubers are the Future of the World.
List of Top 10 Gaming Youtubers are as Under:
PewDiePie. YouTube Subscribers: 111 Million.
PewDiePie, or Felix Arvid Ulf Kjellberg, is a Swedish YouTuber best known for his Let's Play videos and comedic formatted videos and shows. Some of his early videos included commentary on popular video games such as Minecraft and Call of Duty, but he was best known for his Let's Plays of Amnesia: The Dark Descent and its related mods. He is the best YouTuber.
Total Gaming. YouTube Subscribers: 34.5 Million.
Ajay, also known as Total Gaming (also known as Ajju Bhai) on YouTube, is an Indian gaming YouTuber who live-streams the battle royale game Garena Free Fire. He is the most well-known and followed Free Fire player in India and around the world. He is a professional growth hacker by trade, but he rose to prominence due to his Free Fire game play.
Markiplier. YouTube Subscribers: 34.4 Million.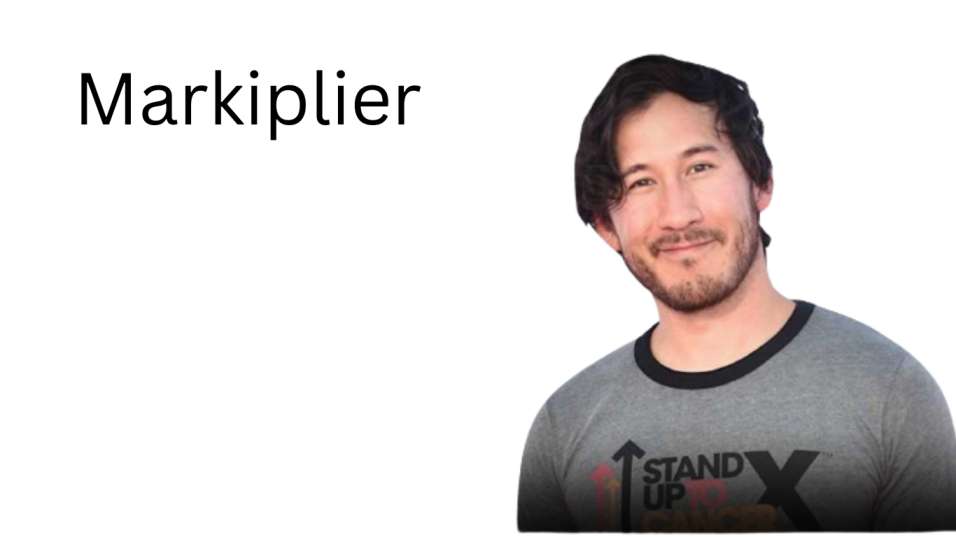 Mark Edward Fischbach, also known as Markiplier on YouTube, is an American YouTuber. He primarily posts gaming content. Fischbach first appeared on YouTube in 2012, quickly establishing himself with Let's Plays of survival horror games such as Amnesia: The Dark Descent and the Five Nights at Freddy's series. Markiplier, who was born on June 28, 1989, is the owner of one of the world's most popular YouTube channels. This YouTuber is well-known for his sketches and playthrough videos. Over 100 million people have watched Markiplier's most popular playthrough video. He also runs a clothing company and is a podcast host and filmmaker.
SSSniperWolf. YouTube Subscribers: 33.3 Million.
Alia Marie "Lia" Shelesh (born October 22, 1992 [age 30]), also known as SSSniperWolf (also known as Little Lia), is an English-American YouTuber and actress best known for her reaction videos, commentary, DIY videos, vlogs, and gaming videos. She is also well-known for her work with Dhar Mann. She began posting "let's play" and game reviews on YouTube in 2013. Lia is now well-known for her abilities in popular games such as Fortnite, Far Cry, Overwatch, Grand Theft Auto, Destiny, Halo, and The Division.
Jacksepticeye. YouTube Subscribers: 29 Million.
Seán William McLoughlin, also known as Jacksepticeye, is a popular Irish YouTuber known for his vlogs and comedic Let's Play series. His channel has over 15.8 billion views and 28.9 million subscribers as of December 2022, making it the most-subscribed Irish channel. MY FAVORITE GAME EVER IS BACK! is the first episode of Jacksepticeye's remastered version of Shadow of the Colossus. "MY FAVORITE GAME OF ALL TIME IS BACK!"
DanTDM. YouTube Subscribers: 28.8 Million.
Daniel Robert Middleton, also known as DanTDM on YouTube, is a British YouTuber and gamer best known for his video game commentary. His YouTube channels have covered a wide range of video games, including Minecraft, Roblox, Pokémon, and Sonic the Hedgehog. Daniel Robert Middleton (born November 8, 1991), also known as DanTDM (formerly TheDiamondMinecart), is a British YouTuber and gamer best known for his video game commentary. His YouTube channels have covered a wide range of video games, including Minecraft, Roblox, Pokémon, and Sonic the Hedgehog.
VanossGaming. YouTube Subscriber: 25.8 Million
Vanoss is an Asian. He is half Korean and half Chinese (paternal). Vanoss understands some French. He has been playing hockey since the age of six and has competed against many Canadian teams. Evan Fong is a Canadian internet personality, video game commentator, music producer, and DJ known online as VanossGaming. On YouTube, he posts montage-style videos of himself and other creators playing video games such as Grand Theft Auto V and Garry's Mod.
Ninja. YouTube Subscriber: 23.7 Million
Richard Tyler Blevins, better known as Ninja, is a Twitch streamer, YouTuber, and professional gamer from the United States. Blevins began streaming by competing in several esports teams in competitive Halo 3 play, and he rose to prominence when he first began playing Fortnite Battle Royale in late 2017.
Jelly. YouTube Subscriber: 23.4 Million
Jelle van Vucht, better known as Jelly, is a Dutch YouTuber who was born on October 14, 1996. He is best known for his gaming videos and vlogs, as well as his time as a member of the trio "Robust." He's a talented YouTuber whose vibrant videos have made him famous. Jelly, also known as Jelly Bay or Jelle Bay, is a professional streamer and gamer best known for his videos of Grand Theft Auto V, Minecraft, and Fortnite. His sense of humour has made his gaming videos popular, allowing him to gain a large number of subscribers in a short period of time.
FGTeeV. YouTube Subscriber: 21.9 Million
Vincent Carter started his YouTube career with a music channel called IntellVevo, where he still posts today. The YouTube channel's name, FGTeev, is an acronym for Family Gaming Teams' Extraordinarily Entertaining Videos, and it is as family-centric as it gets. FGTeeV is a popular YouTube channel that creates video game-related content. The channel features a family of gamers who play popular games like Minecraft, Roblox, Among Us, and others. They also make challenge videos, unboxing videos for toys, and other family-friendly content. To answer your question, FGTeeV's channel features a wide range of games.
FAQ
Who is the most subscribed YouTuber?
As of April 2023 is T-Series. T-Series is an Indian music channel with 205 million subscribers.
Which Gamer is the Most Popular Gamer on YouTube?
PewDiePie is the most Popular Gamer with 111 Million Subscriber.
Who is the Richest YouTuber 2023?
Jeffree Star, with an estimated net worth of over $200 million
Conclusion:
Top 10 Gaming YouTubers are a group of popular and selected people who through their distinctive gaming content styles garner a huge following and a lot of eyeballs. These are few YouTubers PewDiePie, Ninja, and Markiplier, for example, keep your audience entertained and engaged with a variety of gaming-related content, such as commentary, live reporting, and more. They inspire and entertain millions of viewers all over the world.