Top 10 Most Popular Trending Games Right Now:- Today, the Gaming industry is growing rapidly, and new gamers are also rising. There is no denying that video games are great and very popular with all ages. As the gaming industry is divided into different factions, this means that activity and user data can differ. For this reason, the list of games below is from various sources.
There are games that will sell millions in 2022. Some games are attractive and have been loved for many years, while others have stable monthly user numbers. Basically, I didn't want to use monthly active users as the only metric. It's an important metric, but it's not the only one that matters when it comes to ranking the most popular games at the moment, so you'll find a nice mix of options below.
Top 10 Most Popular Trending Games Right Now
Minecraft
Apex Legends
Red Dead Redemption 2
Grand Theft Auto 5
PlayerUnknown's Battlegrounds
Fortnite
Valorant
League of Legends
Fall Guys
Counter-Strike: Global Offensive
Minecraft
Mojang Studios' longstanding hit continues to attract large numbers. The open-world sandbox game was released in 2011 and because it is an ever-evolving entity it remains popular to this day. As of 2021, Minecraft has sold over 235 million copies and over 700 million registered users. In 2022, the game still attracts over 140 million monthly active users.
Apex Legends
A free-to-play battle royale hero shooter game that most gamers like to play called Apex Legends was created by Respawn Entertainment and released by Electronic Arts. It was released in March 2021 for the Nintendo Switch, in February 2019 for Microsoft Windows, PlayStation 4, and Xbox One, and in March 2022 for PlayStation 5 and Xbox Series X/S.
Red Dead Redemption 2
Rockstar Games created and released Red Dead Redemption 2, which was launched in October 2018. It is an action-adventure game with a western theme that can be played on Xbox One and PlayStation 4. Following the commercial success of Red Dead Redemption in 2010, this is the third game in the Red Dead series. You'll be forced to contend with the Wild West's extinction while attempting to avoid being killed by rival gang members and government agents.
If you ask me, it's a very sick video game, and it's obvious why it's one of the most well-liked ones right now.
Grand Theft Auto 5
In third place is Grand Theft Auto 5, an action-adventure video game published by Rockstar Games in 2013. None of the GTA games need an introduction. Because I'm sure most people know what it is by now. But for those who don't, GTA is an action-adventure video game where you can play as a criminal, commit robberies, and fend off government and police officers. It is played from either a first – or third-person perspective and allows the player to move freely on foot or in a vehicle of their choice.
Today, it ranks among the top three most popular video games, which has a lot to do with being the fastest-selling entertainment product of all time. It grossed about $800 million on day one, and $1 billion within three days of launch. Once you start playing this, it will be hard to stop.
PlayerUnknown's Battlegrounds
One of the most popular games right now and most likely for a while to come is PlayerUnknown's Battlegrounds. It has over 1.2 Billion users and despite the fact that the peak concurrent user count is much lower than 1.2 billion, it continues to be popular due to its regular updates and drops.
Fortnite
Fortnite has been one of the most popular online games since it was released in 2017. Whether players are locked in a battle royale, trying to survive, or fighting in tower defense mode, the reality is that they are playing.
With over 62,000 Ranker endorsements by 2022 and 80 million monthly active users, Fortnite remains one of the most popular games today.
Valorant
Over the past few years, interest in this 5v5 character-based tactical FPS from Riot Games has steadily grown. Riot Games declared in 2021 that a mobile version will be forthcoming as a result of the continuous demand for the game, which was initially published for PC and consoles in 2020.
This demand is unmistakable to everyone. There are currently over 14 million active users each month, and anything concerning Valorant is very popular on Twitch.
League of Legends
Who said the multiplayer online battle arena (MOBA) genre is over? MOBAs may have lost some of the popularity of the battle royale genre (due to Fonite), but they're still a hit. Because players still love League of Legends. League of Legends is not only the definitive name for strategy-based fighting games, it still attracts over 100 million monthly active users.
Fall Guys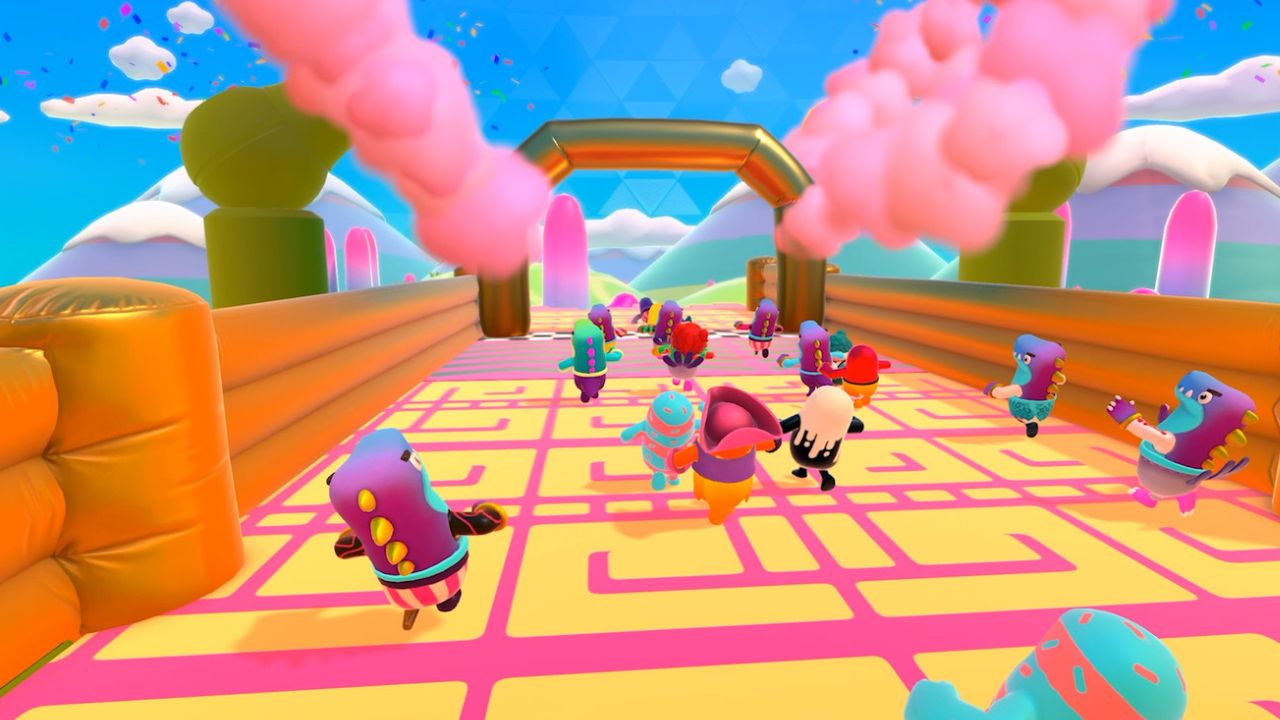 This Mediatonic and Epic games battle royale game never ceases to amaze. The fact that Fall Guys is a free game to play is one of the key factors contributing to its current popularity. Since June 2022, it has been completely free to play after the publication rights were given to Epic Games in 2021. Additionally, Epic Games expanded its platform availability to include the Nintendo Switch, PlayStation 5, and Xbox One, which has raised interest in the game.
Counter-Strike: Global Offensive
CS: GO is one of the games with the most consistent track record. We could choose almost any year since its release in 2012, and this first-person shooter will be one of the most popular. It is still true to this day. This game is one of the most popular games today as it attracts 1 million concurrent users at peak times. Add to that over 24 million monthly active users and this is truly one of the most popular games out there right now and will most likely continue to be around for a long time.
These are the Top 10 Most Popular Trending Games Right Now. You can choose any game of your choice.
Thanks for visiting Bolt Esports